Affiliations and Enrollments
Professional Records
We are registered and active in the Registry of Eligible Auditors of the National Registry of Securities and Intermediaries, complying with the provisions of the General Regulations for External Auditors (SUGEF 32-10) applicable to subjects controlled by the General Superintendency of Financial Entities (SUGEF), the General Superintendency of Securities (SUGEVAL), the Superintendency of Pensions (SUPEN) and the General Superintendency of Insurance (SUGESE).
We are registered in the registry of firms of eligible authorized public accountants of the Superintendency of Telecommunications (SUTEL).
We are registered and active members in the College of Public Accountants of Costa Rica since January 1975.
Our firm is registered and active in the College of Professionals in Economic Sciences of Costa Rica since February 2006.
LEADING EDGE ALLIANCE – LEA GLOBAL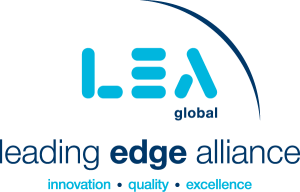 Is the fifth-largest international professional association in the world. LEA Global can open doors in the more than 76 countries where our 132 member firms.
LEA Global provides clients the benefit of personal global connections, innovative accounting and business experts, and quality specialists in diverse services and industries.
Partners in LEA Global firms are leaders in their fields and active on the front lines. They work closely with clients, from start-ups to international conglomerates, from private to public companies as well as nonprofits and individuals.
Carvajal & Colegiados, Contadores Públicos Autorizados is an active member of the LEA GLOBAL www.leaglobal.com Organization since August 5st, 2017.
DFK INTERNATIONAL

DFK International is a top 10 international association of independent accounting firms and business advisers.
This organization gathers 217 member enterprises worldwide through 457 offices spread over 100 countries.
Carvajal & Colegiados, Contadores Públicos Autorizados is an active member of the DFK International Organization www.dfk.com Firm since October 1st, 1995.
DFK International supervises our quality control on an international scale. This provides us with a continuous exchange of experience and technical support with first line professionals, and with the capacity of offering services internationally, given all the characteristics and benefits brought to us by this global organization.